Begin Your Adventure
Take a look at our list of services and find one that fits your vibe.
We Paint Bears🎨
express yourself on a canvas
Painting is an activity that transcends all ages and serves as a bridge between humanity and nature. Let yourself be inspired by the beauty around you and create a masterpiece.
Book a slot here at State of Shiok to express yourself through the canvas. Expect good music and a friendly atmosphere that inspires.
What you'll get:
A private area for 2-4 pax

Classic Bear (24cm) or Chonky Bear (33cm)
Art Supplies
No need to clean up afterwards :)

*Please plan to carry your works home. Our canvas size is easy for hand carry.
*Additional Smol Bear Keychains are available at $10/piece.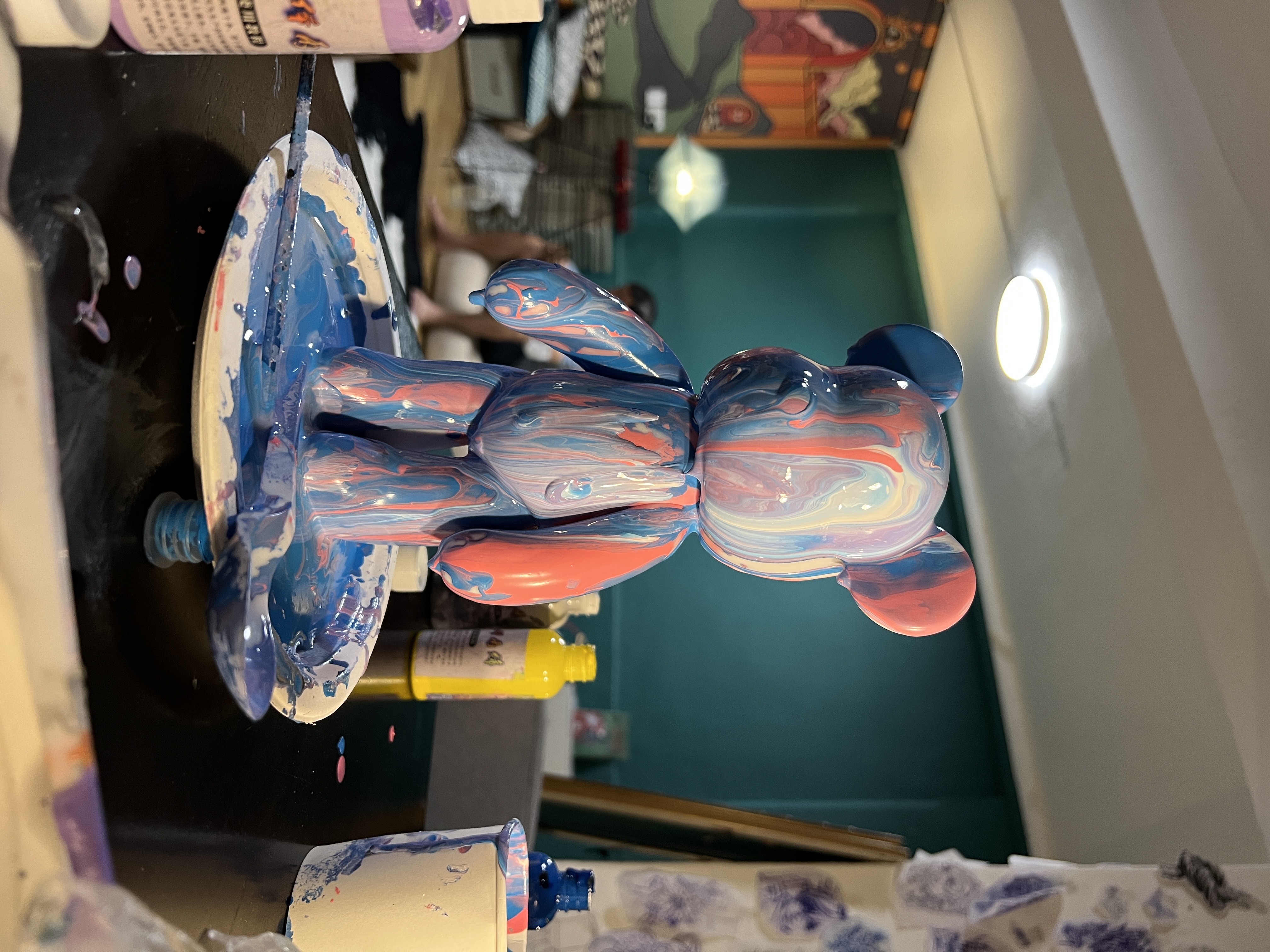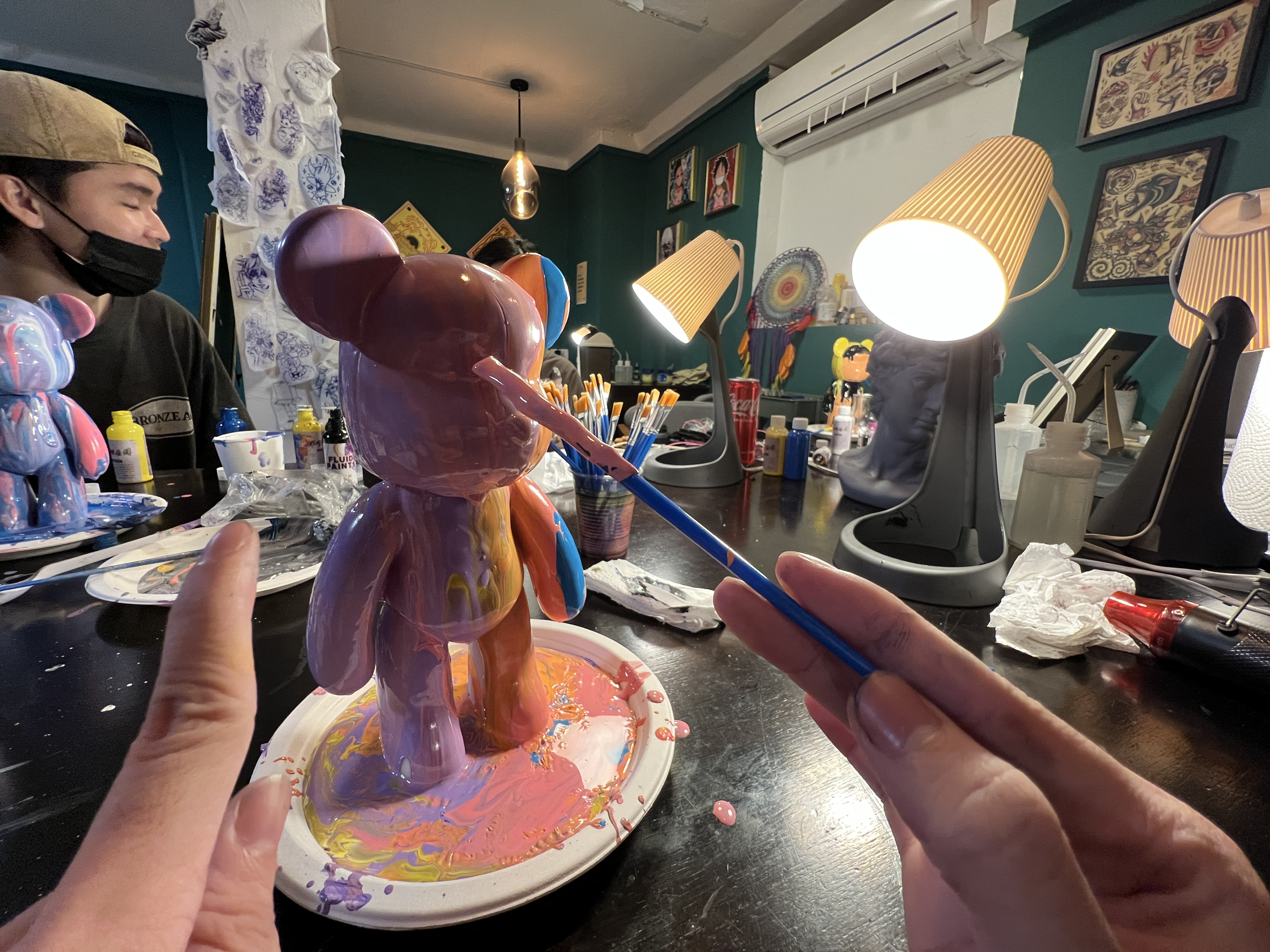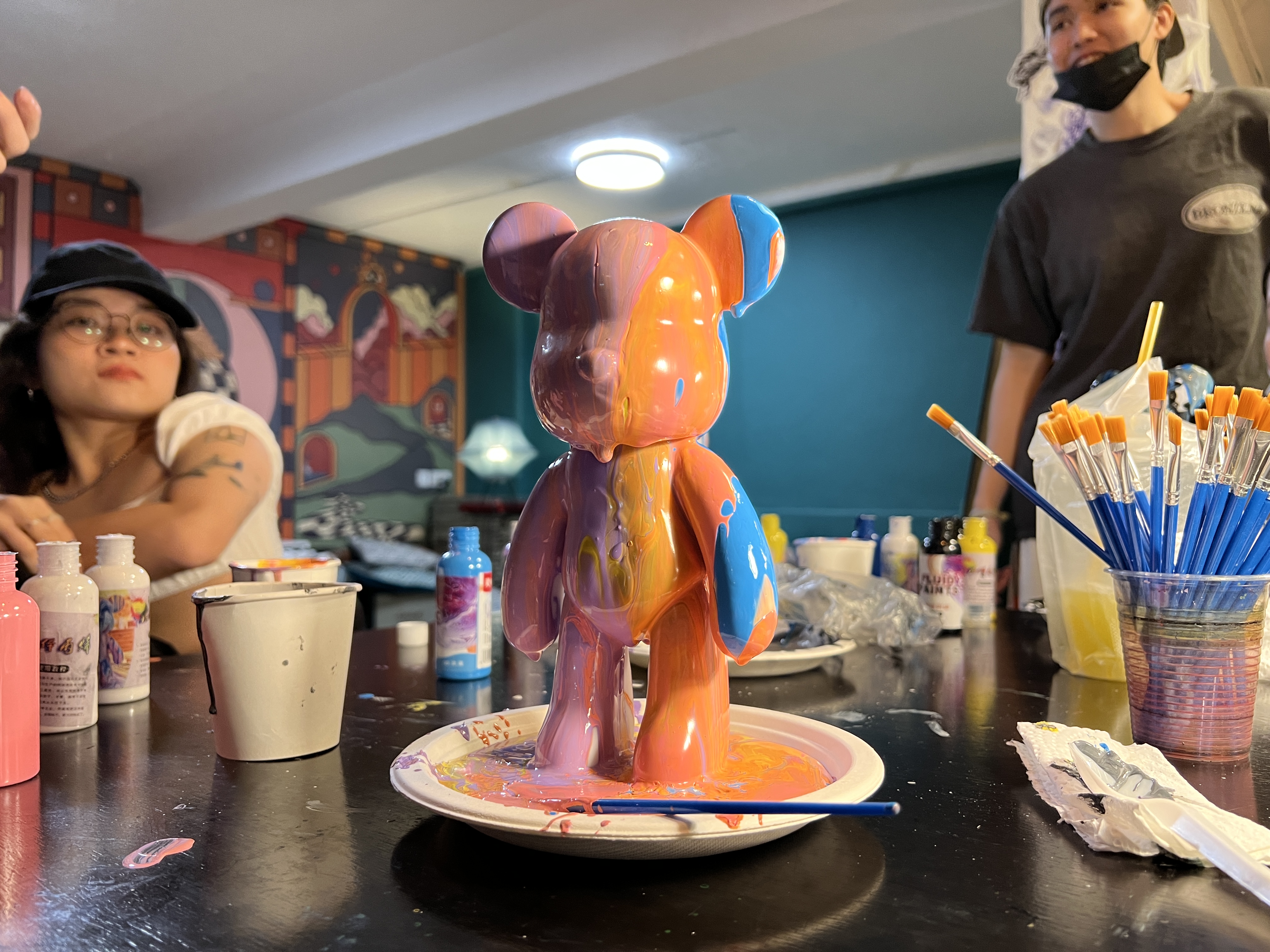 Pseudo Tattoo 🥞
experience the buzz

Tattooing - an art practiced all around the world dating from 3370 BC. In today's age, the art of tattooing is practiced amongst talented individuals in Singapore.

Here at State of Shiok, we appreciate the beauty of the art and value its experience.

Book a slot with us to try your hand at pseudo tattooing and unleash your creativity on fake skin.


What you'll get:
A private area for 2-8 pax

1 Fake skin per pax
Unlimited Art Supplies

Visual guides


*Please plan to carry your works home. Our fake skin size is easy for hand carry.

*Additional fake skins are available at $8/piece.
*Frames are available at $15/piece.

Fees: $68/pax for 3 hour session
Student promo: $58/pax 🧑‍🎓👩‍🎓

*Minimum age requirement 16* Book Now ︎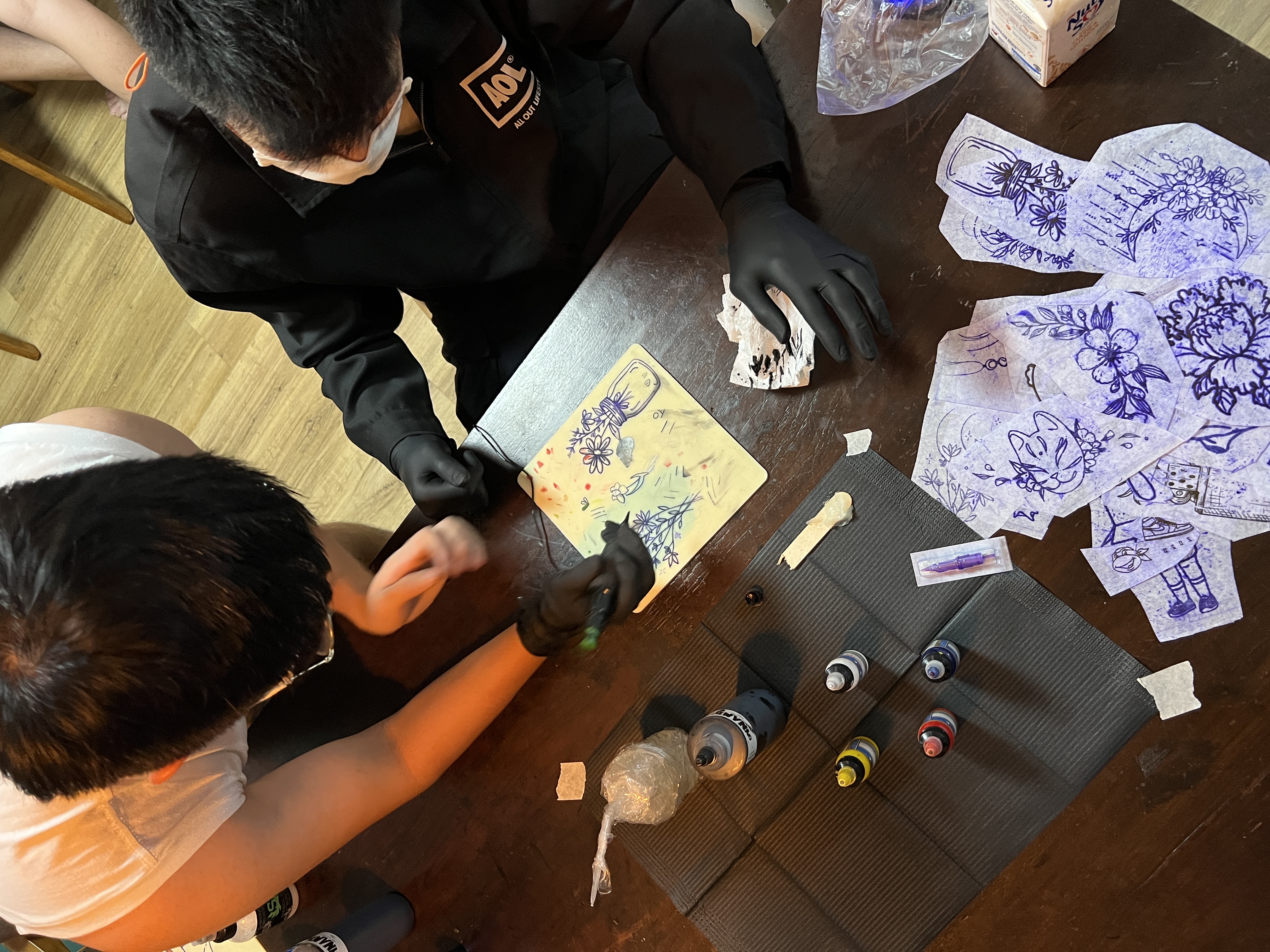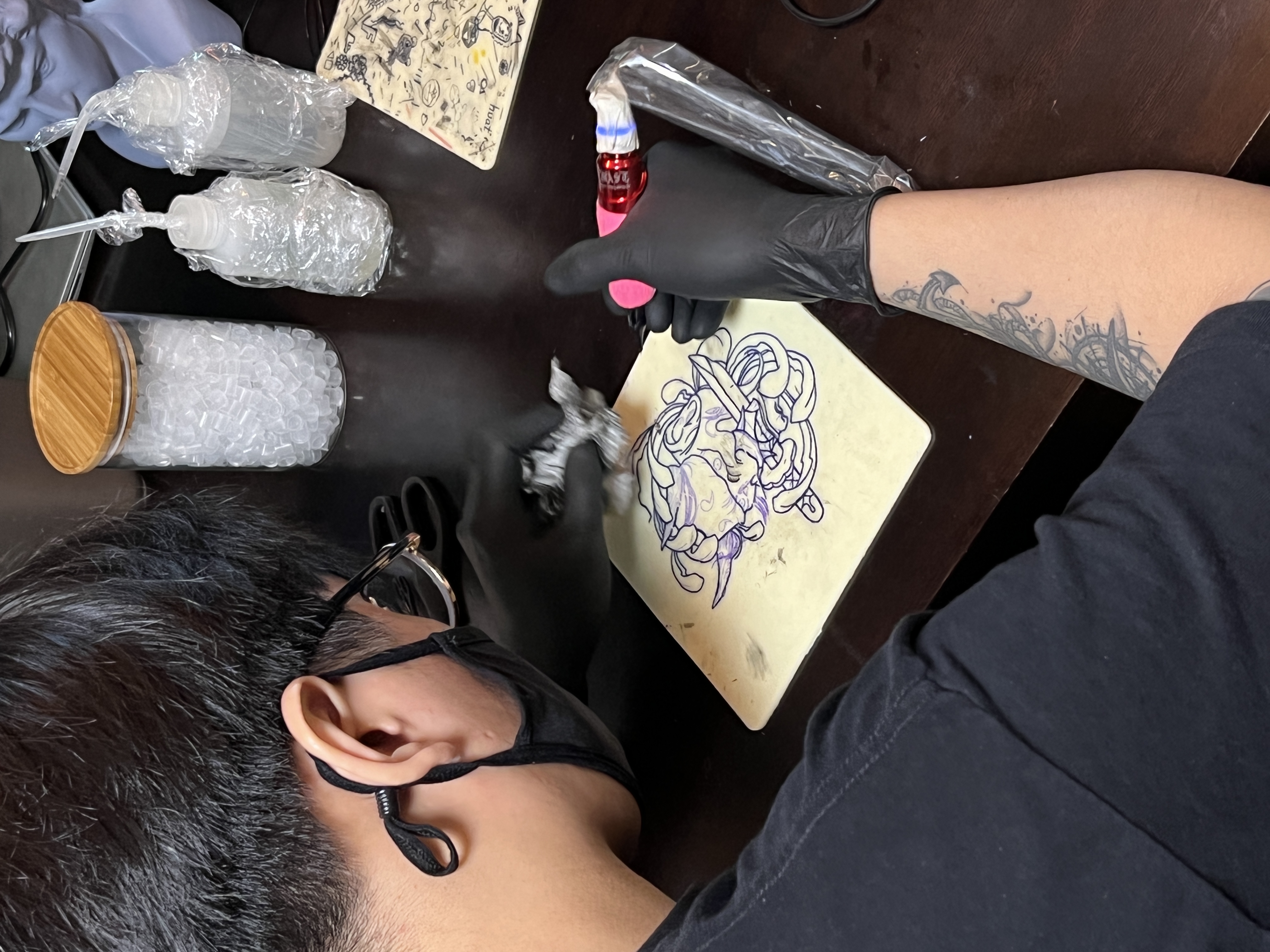 Studio Rental 📸
$800 FOR 8 HOURS
Looking for a place to have your next party, photoshoot or just a place to work? Rent out our studio today.

To arrange email us: hello@stateofshiok.com
For any other enquiries feel free to reach out to us on any of the platforms below. ︎

︎ hello@stateofshiok.com

︎ @stateofshiok

︎ +65 9030 7284

︎ 195 Pearl's Hill Terrace #03-69 Singapore 168976