Explore the Art of Tattooing at our Studio.
Experience the ins and outs of tattooing from experts in a safe and sterile environment.
Opening hours (Appointments only)
11:30am to 9:30pm (Mon - Sun)
*Including public holidays
Location
195 Pearl's Hill Terrace #02-08A, Singapore 168976

Pseudo Tattoo
Explore your creativity without commitment.

Here at State of Shiok, you can explore tattooing without committing to any permanent designs or investments. This is a great opportunity to unleash your inner artist.
Book a slot with us to try your hand at pseudo tattooing and unleash your creativity on fake skin.
What you'll get:
A private area for 2-8 pax

1 Fake skin per pax
Unlimited Art Supplies
Visual guides

*Please plan to carry your works home. Our fake skin size is easy for hand carry.
*Additional fake skins are available at $8/piece.*Frames are available at $15/piece.
Prices: $68/pax for 3 hour session
*Minimum age requirement 16*
Book Now ︎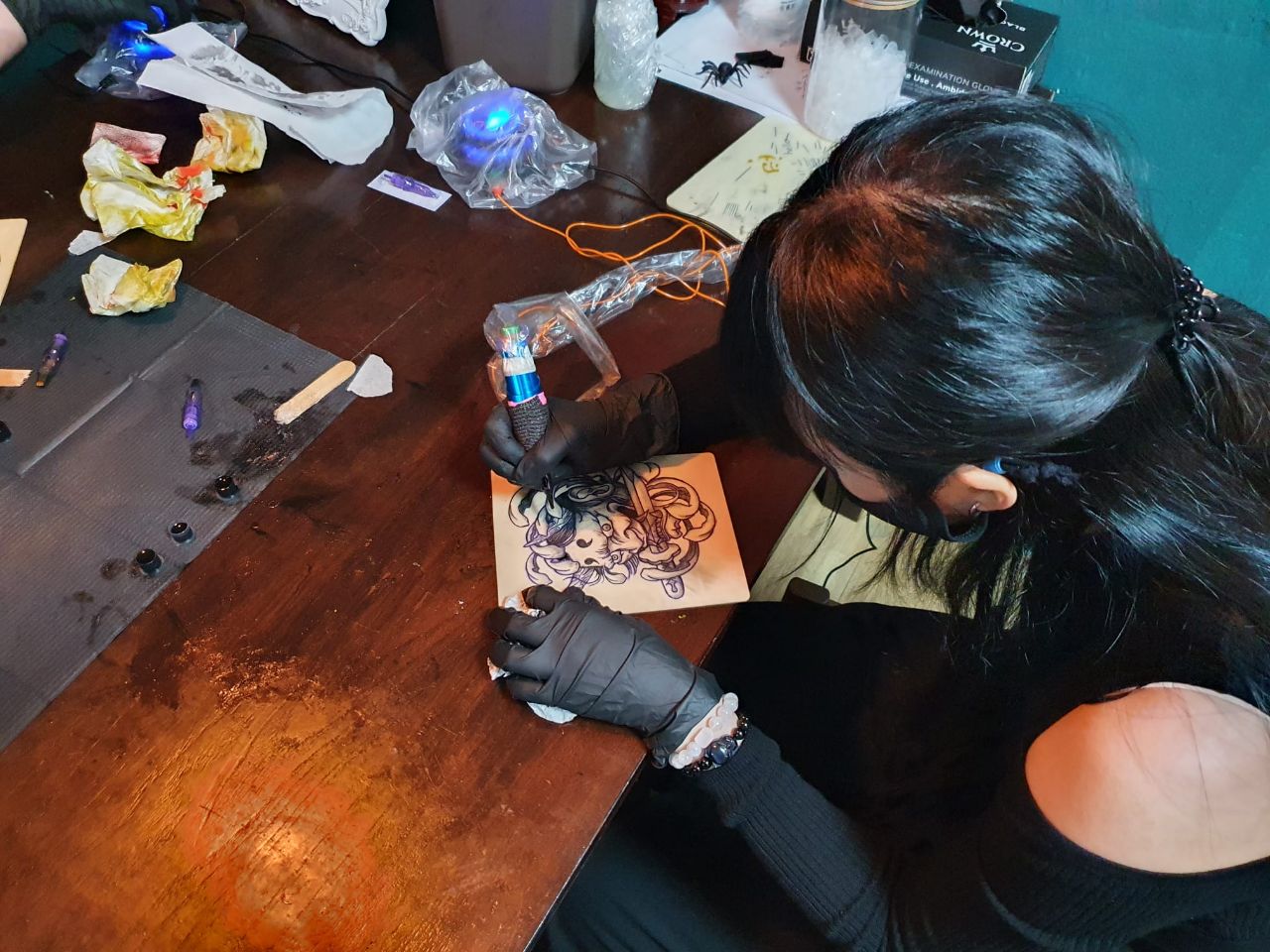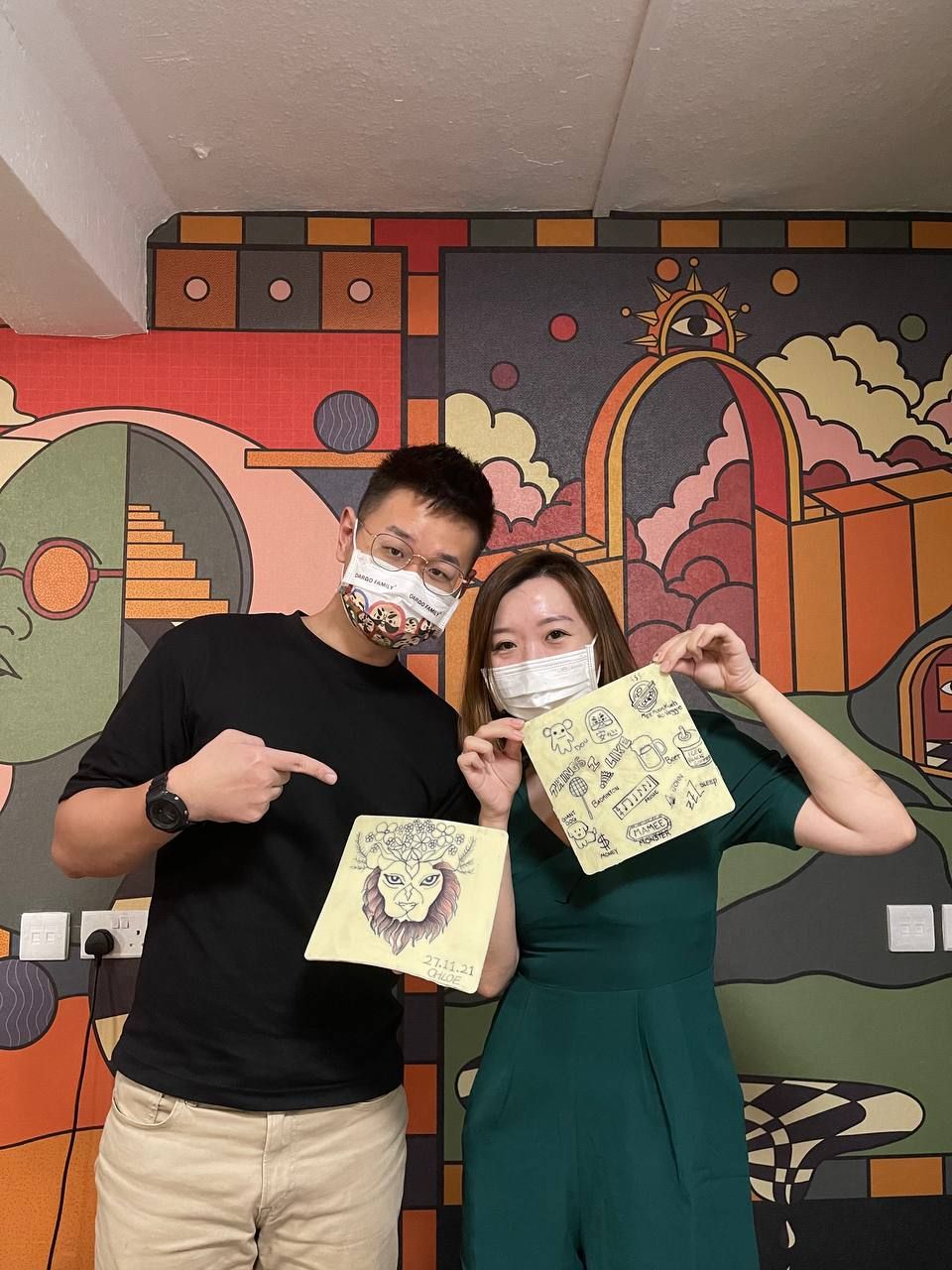 We Paint Bears
Unleash your creativity on a Bear.

Make a mess without the consequences in Singapore's newest art jam experience. Grab some paint and express your creativity on your very own bear statue during this 1.5 hour activity.

Expect good music and immaculate vibes when you attend one of State of Shiok's unique experiences!

What you'll get:
A private area for 2-4 pax

Classic Bear (23cm) or Chonky Bear (33cm)
Art Supplies
No need to clean up afterwards :)
Prices:
$55 for Classic Bear 23cm
$65 for Chonky Bear 33cm
*Please allow for 48 hours of drying when you finish your masterpiece. You may come collect your work on a later date/time.

*Additional Smol Bear Keychains are available at $10/piece
Book Now ︎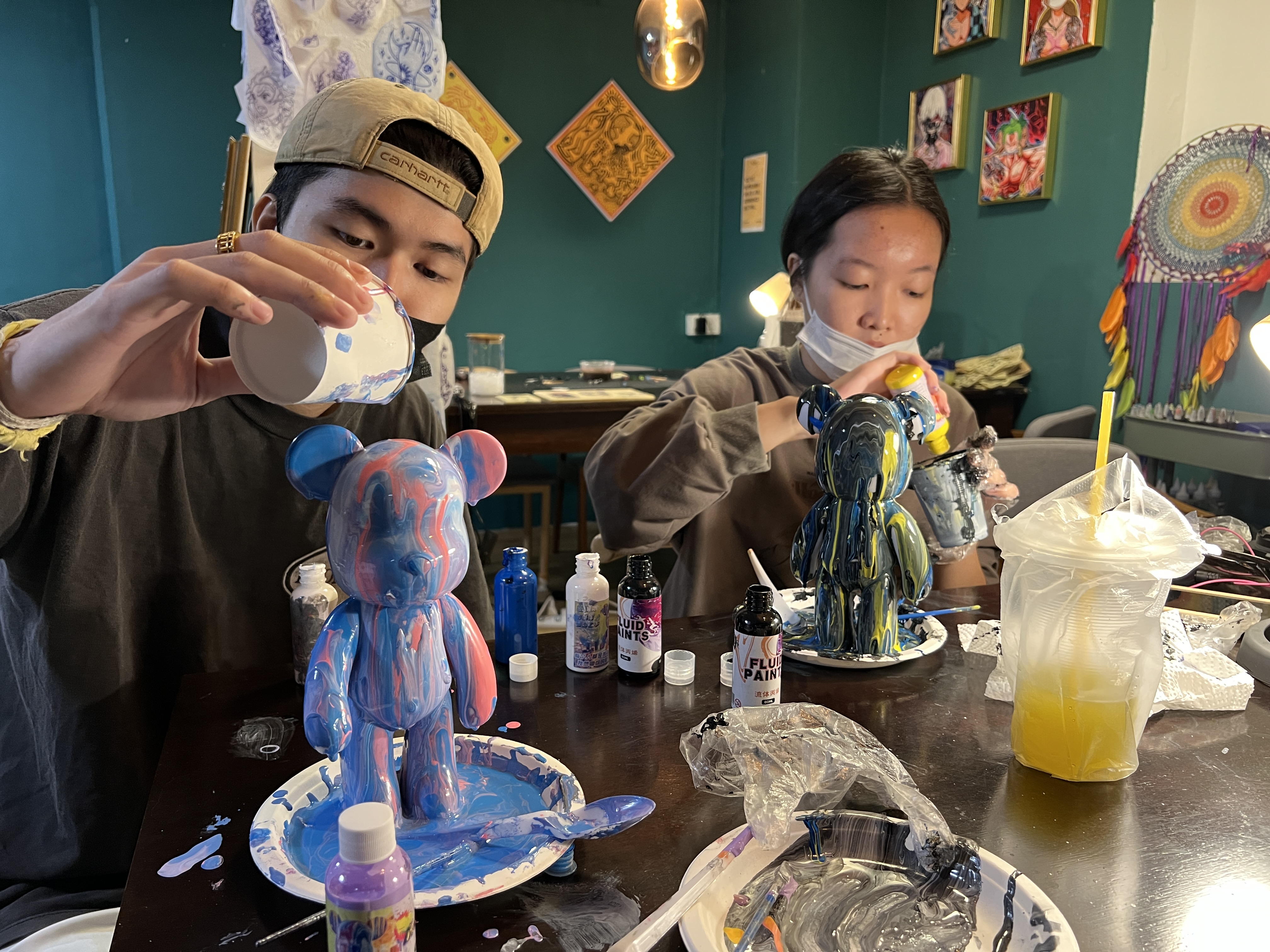 ---
"I have nature and
art

and poetry, and if that is not enough, what is enough?"

- daddy gogh AKA Vincent

Studio Rental 📸
$600 FOR 8 HOURS
Looking for a place to have your next party, photoshoot or just a place to work? Rent out our studio today.

To arrange email us: hello@stateofshiok.com or contact us at 9030 7284 / 9646 1157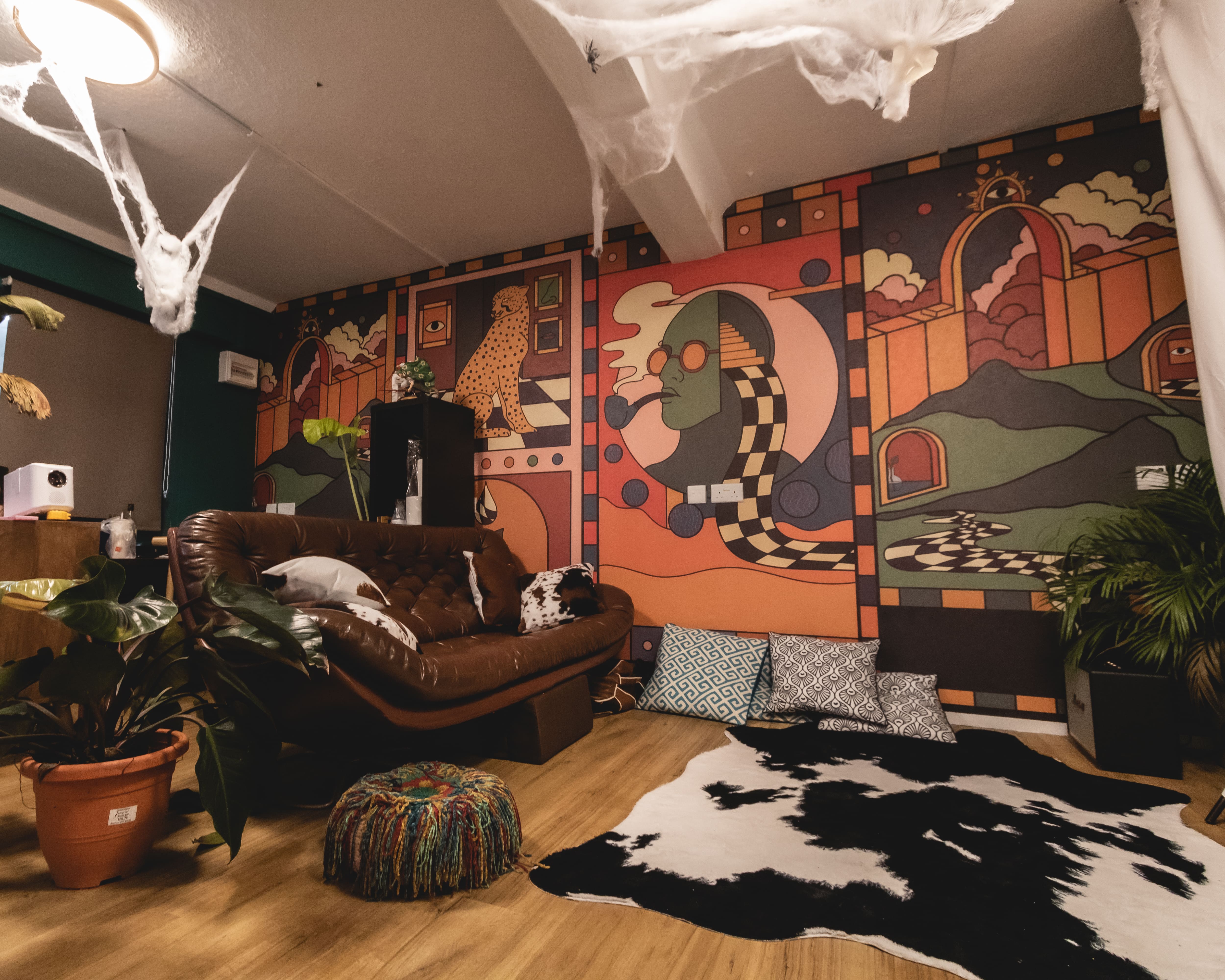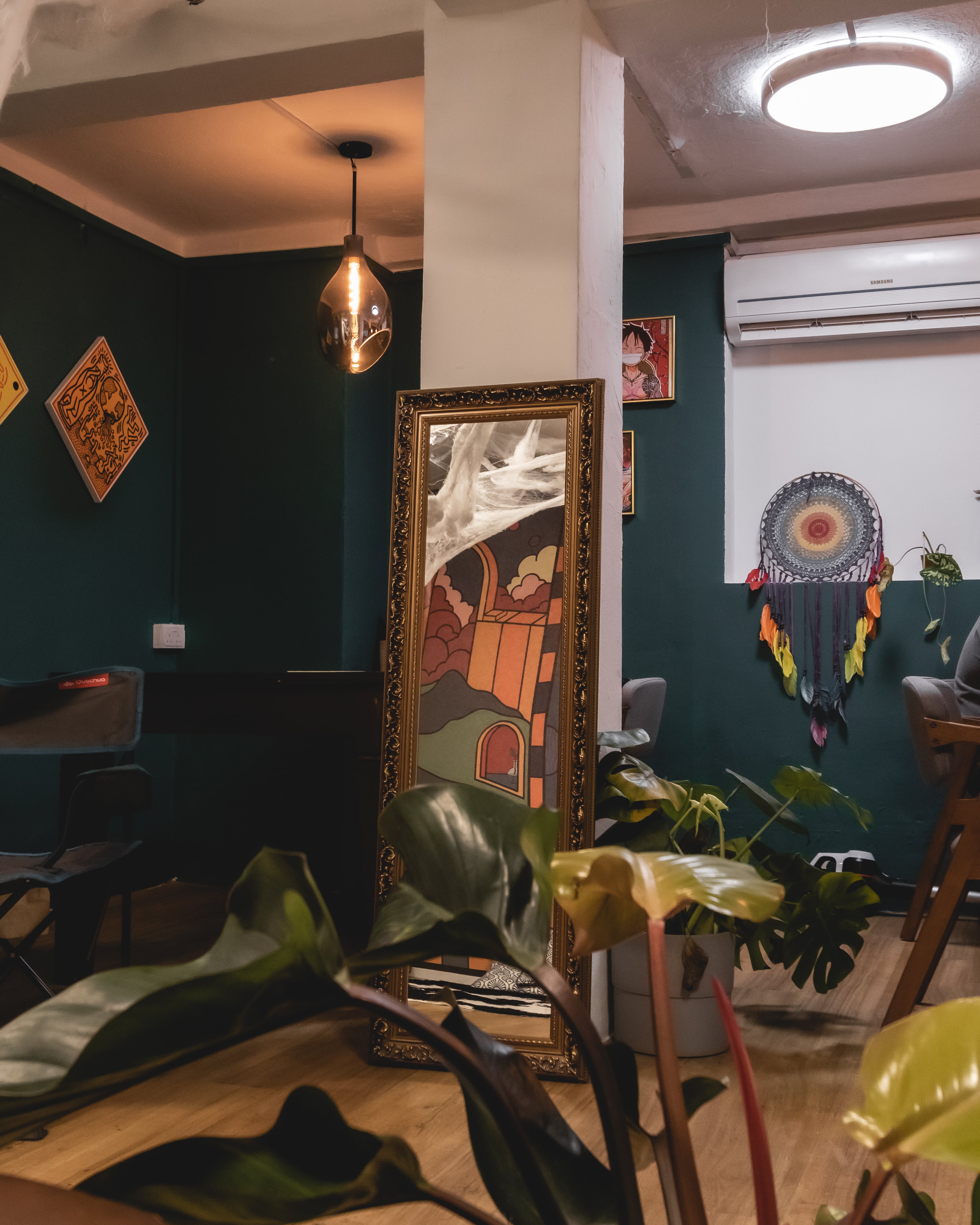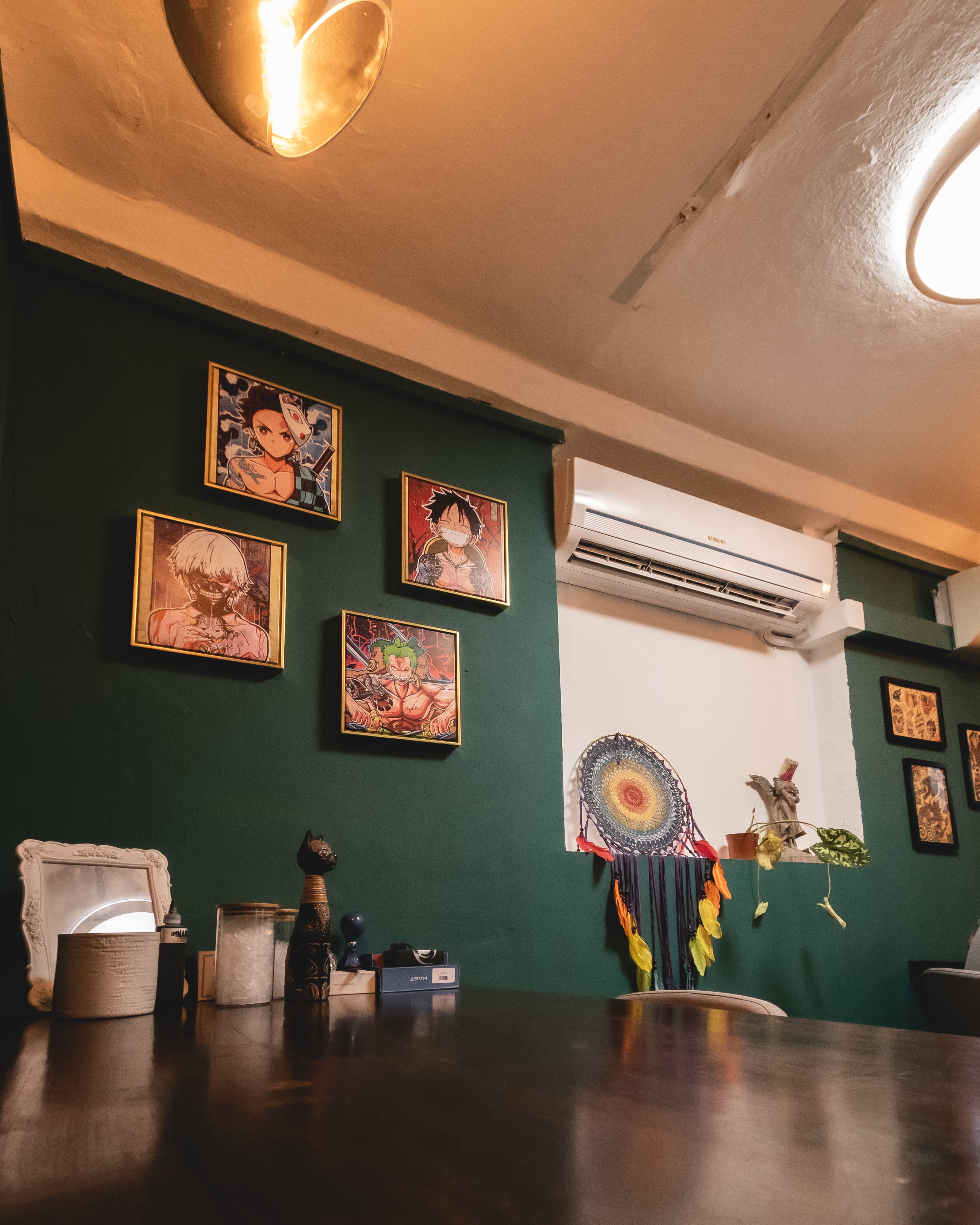 ---
For any other enquiries feel free to reach out to us on any of the platforms below. ︎
︎ hello@stateofshiok.com
︎ @stateofshiok
︎ +65 9030 7284
︎ 195 Pearl's Hill Terrace #02-08A Singapore 168976